HEART CHORUS GLOBAL INITIATIVE
Heart Chorus Global Initiative is a public welfare program under the arm of Heart Chorus Association International (HCAI).
Heart Chorus related programs were first established in 1995, more than 20 years ago. The Global Initiative marks a 20th anniversary and a new page. With the aim of serving students worldwide, HCAI is reaching out to students across the world to raise their self-awareness, interpersonal communication skills, leadership abilities and overall capacity to excel, providing support for them to continue to grow, nurturing social responsibility in contemporary youth leaders.
We help students discover real personal values, clear life goals and enjoy a fulfilling journey from campus to society.
Establish positive beliefs and attitudes to face problems and challenges. Enhance the ability to assess people, the ability to be self-aware and improve communication and interpersonal skills.
Observe and learn forgiveness, giving, appreciation, win-win and other leadership values that help in dealing with friendship, family, teams, and other interpersonal relations.
Provide a platform for students to share experience and support, enabling them to grow together, to travel abroad and to broaden their vision.
The theme of Heart Chorus Global Initiative is "paying it forward" – creating a circle of love, making yourself a seed of love and paying it forward from heart to heart.
We nurture university students with a sense of social responsibility, deliver love and warmth to every corner of the world, and establish a caring and harmonious society.
Promote cultural exchanges in the international community to foster better mutual understanding between young people.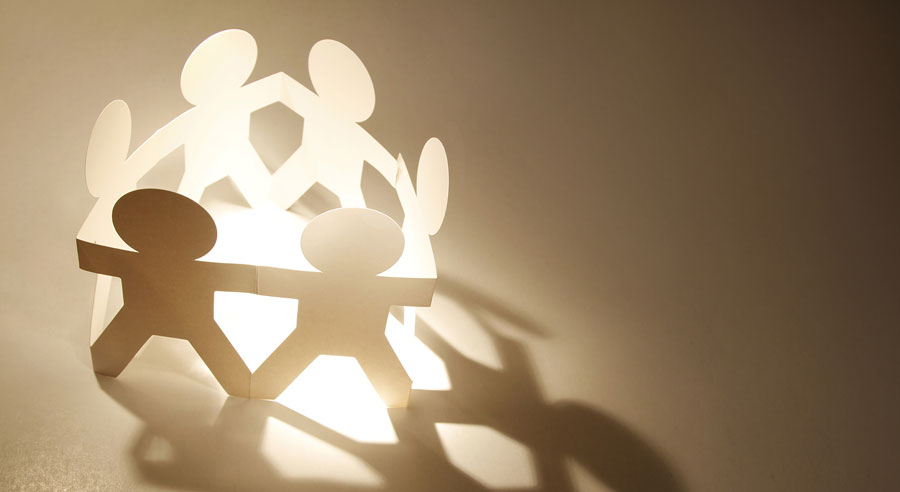 On first hearing about this activity, I had many doubts. What could motivate these volunteers to give their precious time and their unreserved help to provide growth to a group of people they completely didn't know. What kind of personal growth could this be? After participating in the event, I understand the reason they persevere.

  Getting other people involved brings a kind a heartfelt happiness. Distributing blessing cards in downtown Toronto was my happiest moment. To this day, I can still see the old people – perhaps they were ill health – who had not given up on life and wanted to see a better world. Even though the blessing cards were written in Chinese, when they're given with love, people can feel it.

When we throw all our personal efforts into change, change becomes inevitable, changing the blind, the passive, allowing ourselves to make mistakes and inspiring others.
University Students
---
Heart Chorus programs spread the seeds of love and cultivate them with care in the belief that one day they will flourish. Every time I'm involved with Heart Chorus activities, I feel myself surrounded by love. I want to have that feeling not only when I'm with Heart Chorus, but  in every corner of my life and wherever I am. That's why I'm willing to continue giving my love and inspire more and more people to the same goal. I'm really looking forward to seeing the development of HCAI, and I really hope that one day I can be a coach and pay the love forward.
University Student Volunteers 
---
Young university students are the country's hope and the nation's future. They are the core of a country's competitiveness, an advanced form of production, nodes of communication with the rest of the world. They should have more opportunities to learn, to gain self-awareness; they deserve help to get more insights, and they should possess the ability to help more people. I know that achieving this is difficult and requires assuming responsibility, but that is what paying the love forward is all about – in the spirit of the saying, 'Give a man a fish than and you feed him for a day; teach a man to fish and you feed him for a lifetime.' After all, that is the way to give students the ability to help others.Student from the 153rd Session of the Chongqing University of Arts and Sciences

---

Heart Chorus Global Initiative is a stage for HCAI. It is about paying forward the love and bestowing abilities. And, yes, this is the most practical and meaningful public activity I've ever been involved with.

Social Volunteers 

---

Everybody's answer is different – while we're still alive, we're all searching for the right answers. Heart Chorus Global Initiative is the first time that HCAI has taken to the world stage, blending Chinese culture with global culture. To quote the renowned Chinese scholar Ji Xianlin (1911-2009), a specialist in Indian studies, among other subjects, "Humanity's spirit of creativity, all material things, all things good, are called 'culture'. Culture has to be produced and it has to be disseminated. In other words, we're not just talking about Heart Chorus Global Initiative; we could go as far as to say that, from now on, you are disseminating the spirit of your life. That is your power to influence, using your life to give life, paying forward the spirit of love that is Heart Chorus. At this moment, as a Heart Chorus volunteer, I suddenly know what Heart Chorus is, and that even before we began to talk about Heart Chorus, Heart Chorus was already underway.

Heart Chorus Global Initiative Interviewer

---

To bestow means to give, to bestow our help on others. To obtain is to receive. To give is a virtue, a state of being, a place of leisure and of pleasure. Don't give with the expectation of receiving something back. Bestowing creates more virtue than receiving and can lead to contentment and unexpected joys. The reason for this is that our hearts are love and when our heart has love we genuinely experience that giving brings more happiness than receiving.

Fan Zhigang
Heart Chorus Global Initiative Fundraising Director

---

In the midst of our busy modern lives, it's worth stopping for a moment and thinking about what brings us happiness. What makes all of us happy is giving and I believe that in the end it brings all of us joy. Don't fail to commit an act of kindness because it seems too small. Goodness evolves out of small acts, and the same is true of giving and of growth.

Kelly
Heart Chorus Global Initiative Publicity Director

---

The rich man may not necessarily know the joy of giving, but the truly rich man does. No matter whether you're studying, working or doing business, you can always take a moment to plant seeds, and when you participate in Heart Chorus you can see the fruits of their growth with your own eyes. Paying love forward brings a rich harvest, granting you a rich and happy life.
Bao Jiongliang
Heart Chorus Global Initiative North America Director
---
There's a saying: 'To give reflects inner prosperity, and the richer your heart the more capital it has to draw on.' This has had a profound influence on me. When I committed to being part of Heart Chorus Global Initiative, every day was very full and I went to bed with gratitude and woke with anticipation. That gave me endless energy to go about my daily work.

Luo Yuanjue
Heart Chorus Global Initiative China Student Recruitment Director
---